Invoxy Limited (NZ) and Invoxy Pty Limited (Australia) have been acquired by our sister company FlexiTime Limited (NZ).
This acquisition has been made to simplify the ownership structure, but won't change the day-to-day operations of the business. FlexiTime and Invoxy have always been run by the same team.
As part of this acquisition, we're adding Invoxy to the FlexiTime subscription centre on the night of Thursday 7th October.
As part of this change, our independent Invoxy user agreements are being consolidated into our FlexiTime Subscription Agreement, Terms of Use and Privacy Policy.
The first time you log into Invoxy (or PayHero, if you use the same email address as your Invoxy login) from late on October 7th, 2021, you'll be prompted to acknowledge that you have read and agree to our Terms of Use and Privacy Policy. Subscription holders will also be required to agree to the Subscription Agreement.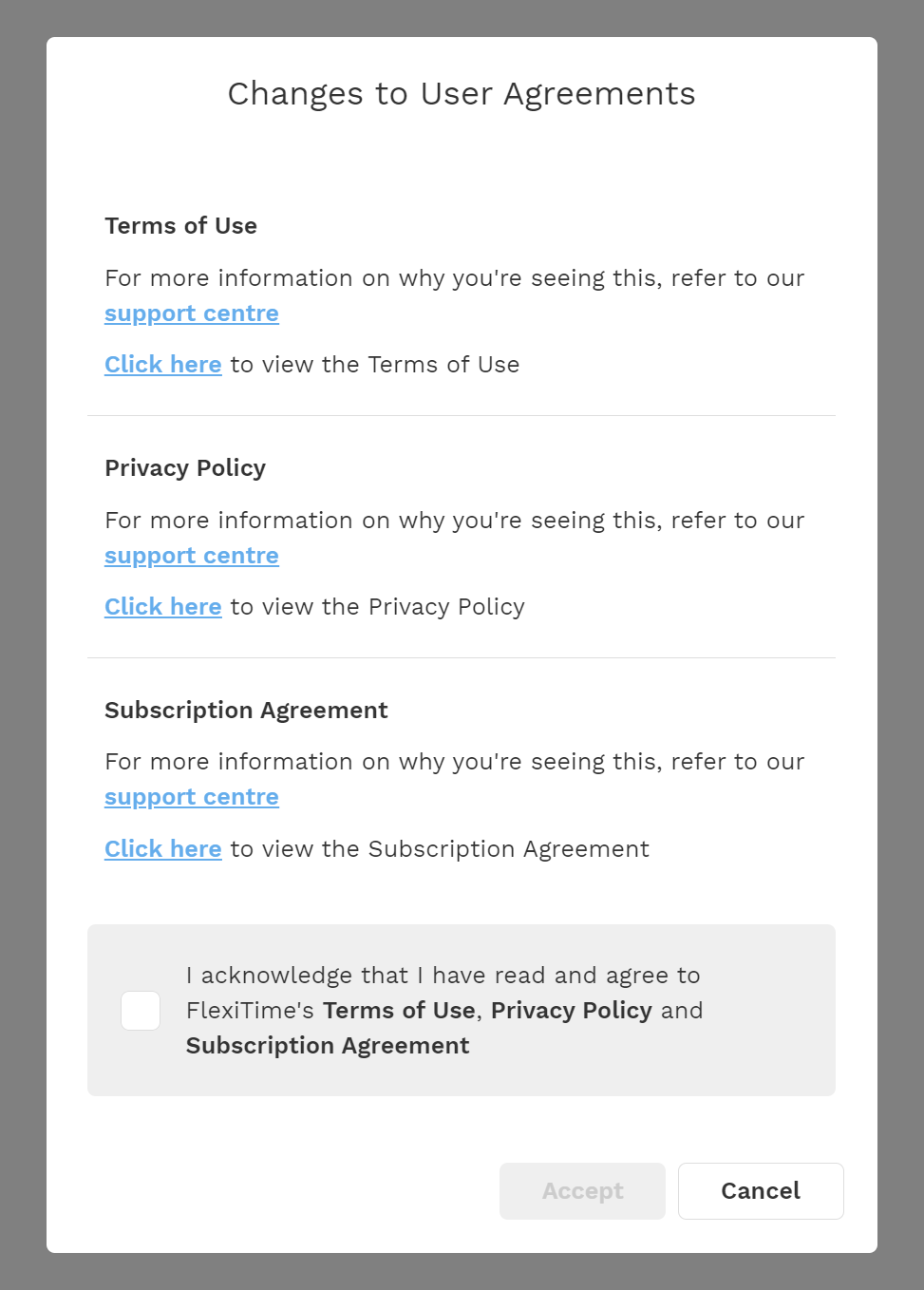 Links included in the notification will take you to the relevant user agreement(s) for review, or you can find them here for review in advance: